An exclusive interview with Lee Hi for the music video filming of her title song 'Rose' from her first studio album.
The young singer Lee Hi seems quiet yet solid. Unlike her outer appearance, this girl who is still in her teens is someone with strong dedication especially when it comes to her favorite music genre. Her quiet confidence also influenced her success last year. How could you not be interested in this music enthusiast? Her success is of course due to the full support given by one of the nation's biggest agencies, YG Entertainment (in short YG).
Lee Hi who placed second in K-Pop Star last year, joined YG, and made her debut later in October with '1,2,3,4' that swept various music charts. Earlier this month, she released her first solo album 'First Love Part 1' and the title song 'It's Over' captured the hearts of many fans. Her full album is scheduled to be released on March 28 with the addition of five tracks to Part 1 including 'Rose', 'Fool', 'Because', 'I'm Weird' and '1,2,3,4'.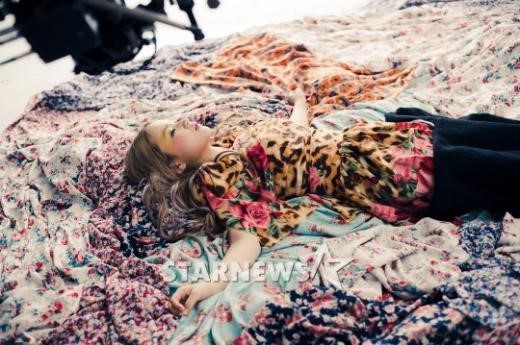 Lee Hi recently filmed for the music video of the title song 'Rose' from her first album in a studio located in Namyangju, Gyeonggi-do. In the dreamy-like set, Lee Hi who was dressed as a goddess in pure white was seen immersed in her acting.
Even though the shooting took place overnight, there was no sign of her wearied at all. The more times you shot the same scene, the harder it would be. Born in September 1996, this sixteen year-old girl already know how to enjoy music.
Lee Hi met with Star News on the filming site of Rose. She threw a shy peculiar smile yet her eyes lit up when talking about music.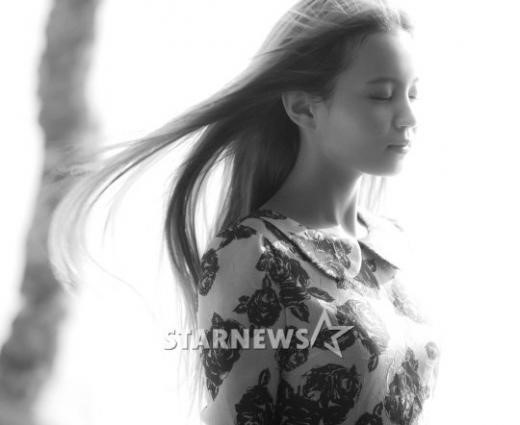 "This third music video is less awkward than before. Shooting music videos is fun. 'Rose' is a lot different compared to the previous songs. It has this dark and mature feeling. This time I'm gonna show a whole new color contrary to the songs that I've sung in 'K-Pop Star'. Through this song, I want to prove that I can do a variety of music. It looked difficult during the recording but it actually ended faster than I thought it would be. So I think it's a really good song and it fits me well. Haha."
Just like Lee Hi said, 'Rose' is of R&B House genre composed by YG producer Teddy and the lyrics were written together with Song Baek Kyeong from 1TYM. The song has strong beats and the rhythm is fast but has a sad melody. Compared to the retro-soul '1,2,3,4' and the jazz 'It's Over', this song is of the type that one would expect from YG. On the other hand, it's a new challenge for Lee Hi. For this music video, she had to change into more than ten costumes to try several transformations.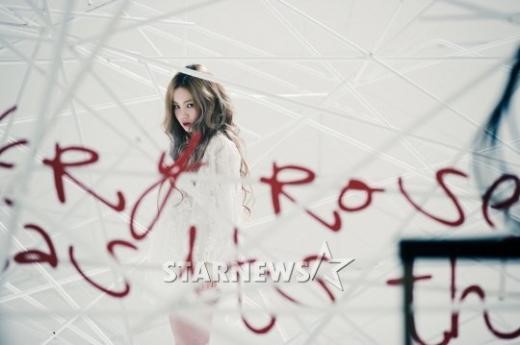 "The title is 'Rose', and roses are beautiful but they have thorns. Apart from its meaning that is about woman's love, I was also stylized as rose. So it's fun to look at the costumes and details of the props. Oh I'm on a diet right now and I got praised a lot that I looked prettier than before so that makes me think that I should work harder on my singing instead. Because I am a singer."
Lee Hi's serious stance for music have increased the expectations of the staff involved in the music video filming.
This time 'Rose' is directed by Han Sa Min who also filmed Big Bang and 2NE1 music videos as well as Lee Hi's previous songs '1,2,3,4' and 'It's Over'.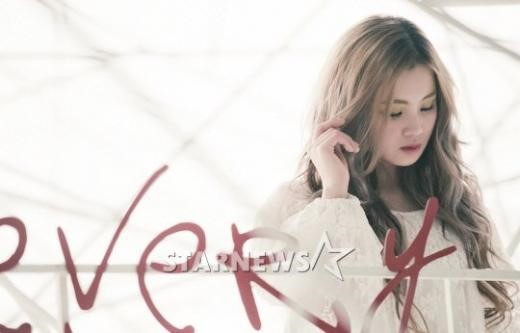 Director Han said, "This is my third work with Lee Hi and I can see that her emotions and facial expressions have improved a lot," and "it seems that she did a lot of practice," he praised.
"Roses are beautiful but prickly just like Lee Hi even though she's still young and innocent there's also a side of her that is mature and lyrical. So we're trying to showcase her multiple charms by expressing her as a rose in the modern and dream-like atmosphere."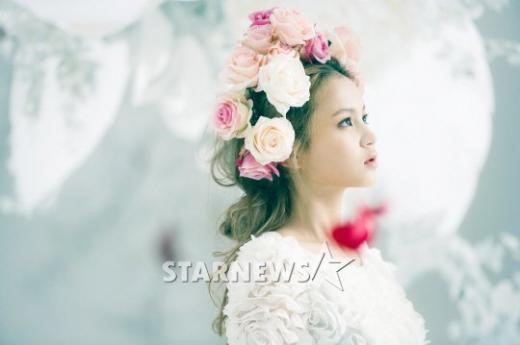 Big Bang's stylist Ji Eun, who was in charge of Lee Hi's fashion said, "In 'Rose' music video, we want to give the impression that Lee Hi is more mature than before." "But it doesn't necessarily mean than her existing appeal will disappear, so we still shoot the music video with the the 'feminine girl' concept," she smiled.
The staff that participated in the filming of 'Rose' music video is already looking forward to Lee Hi's 'Rose' promotional activities.
On the other hand Lee Hi's 'Rose' music video and first full album will be released on March 28.
Source:
Starnews
Translated by: twosecondsdifference@flyhayi
(Source: flyhayi)