After Aoora, Woosang and maknae Kimchi earlier last week, AA (Double A)'s Entertainment company has revealed the last two members, Hoik and Joowon, through the group's official fancafe.

The company decided to reveal both of them at the same time, saying "The two of them have similar images and so we decided to reveal them simultaneously."

Joowon, who boasts a height of 183cm and handsome looks, has a background in modelling. He was the last to join AA and is the designated rapper and vocal. He has studied abroad and is therefor capable of rapping in English. Due to a rumor spreading, Joowon is also known as the "tree-lined street star" as it has been said the agency discovered him at such a street.

The second member, Hoik, has the air of a gentleman. During his childhood he earned the nickname "Busan Hyunbin". He dreamt about being a singer since he was still a middle school student, and was glad to have passed auditions after coming to Seoul. Though member Kimchi is seen as the maknae for his cute looks, Hoik is the real maknae, being born a month after Kimchi on August 1st, 1993. Though he is the youngest member, he stands at a 185cm height.

The group will be making their first appearance at the 2011 Hallyu Concert on October 28th. Only one member has yet to be revealed later this week.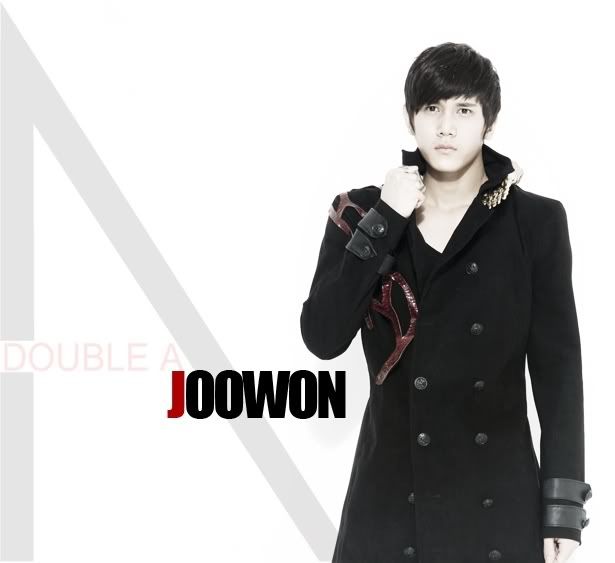 Source:
Naeil News