SHINee is set to visit London again as they have been invited to the upcoming film festival in London this November. On the 25th of October, the official website for the annual London Korean Film Festival confirmed that SHINee will perform for the opening gala presentation.

Meanwhile, on the London Korean Film Festival's Facebook page, they also revealed details of the upcoming performance by announcing, "2011 London Korean Film Festival Opening Gala Concert: SHINee in London. To open the 2011 London Korean Film Festival, it is our very great pleasure to announce that Korean pop sensation SHINee will be performing the first K-pop concert on the afternoon of 3rd November 2011 at the Odeon West End."

Tickets, worth £20 and £30, are said to be released through the Odeon website.

The film festival will kick off on the same day with the opening film "Arrow The Ultimate Weapon" and will end with the action film "The Unjust."

This won't be the first time that SHINee paid a visit to London as they previously held their Japanese debut showcase at Abbey Road Studios last June.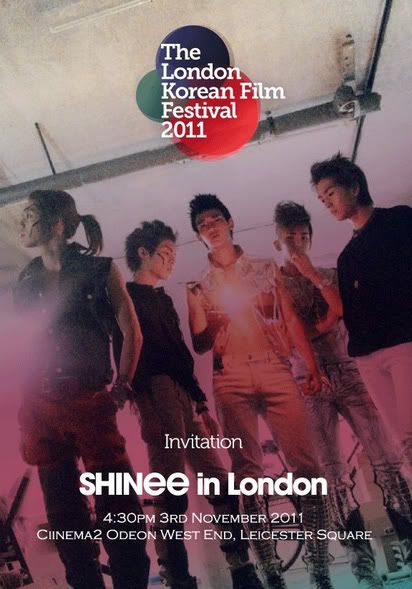 Source: 10Asiae and London Korean Film Festival Facebook
cr: koreaboo.com